Scouts can earn merit badges by learning about a variety of sports, crafts, sciences, society, health and fitness, family life and careers. There are more than 135 merit badges available to Scouts. Merit badge clinics are available and can be found at on the Grand Canyon Council website, or by following the Grand Canyon Council on Facebook. Scouts can work on any merit badge they're interested in. Once a Scout picks a merit badge he wants to work on, the Scout needs to read the merit badge pamphlet on the choosen subject. Scouts can either buy their own copies of the pamphlets at the scouting store or from the scout shop online. Scouts may check to see if the Troop's library contains a copy of the merit badge pamplet they're working on, or they may also find copies at their school's library or their local public library.
After reading the pamphlet, Scouts need to show their stuff. Scouts need to fill out the worksheets for the merit badge, and they must complete al the requirements to earn the merit badge. Once they have completed all the requirements, Scouts need to fill out their blue card and call a counselor to make an appointment. The counselor will review your work, test you on the requirements and make sure you know the topic. Once a Scout has a signed blue card, the Scout should make a copy for their own records of the blue card, and turn the original in to Troop 64's advancement chair. Scouts using Scoutbook, can sign off electronically and invite a counselor from within Scoutbook. Once the counselor signs in and signs off on the electronic blue card, you can print out a copy for your records.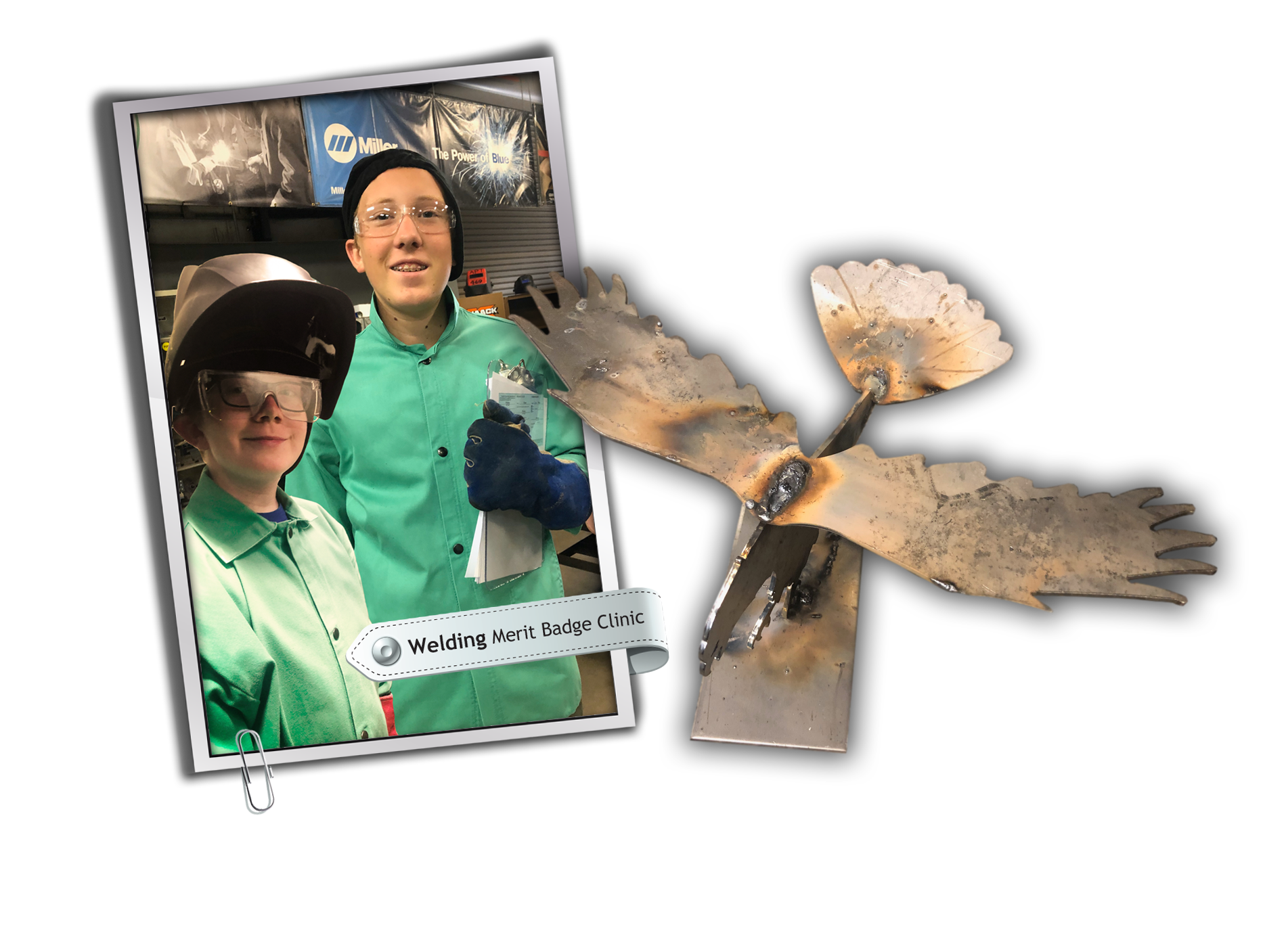 There is no teaching to compare with example.
Robert Baden Powell