SUPPORT TROOP 64's FUNDRAISER
Due to Covid, all pancake breakfasts have been postponed. We're not selling door-to-door. Instead, we're asking supporters to consider purchasing See's Candies for Valentine's Day. Troop 64 makes 100% of the profit from each sale and the candies will be delivered directly to you. Supporting Troop 64 with a See's Candies purchase keeps our boys actively involved with online classes and learning about programs like emergency preparedness, first aid, and lifesaving skills. A successful fundraiser assures that each boy in the Troop is able to attend camp and leadership training events.
Thank you for your support.
Thank you for your support.
UP AND COMING EVENTS
Being involved in our community is about building relationships.
STA 64 puts on local events to connect people and harness a sense of community. In the day and age of electronics and social media, community involvement is more important than ever before. STA events connect like-minded individuals, who share this amazing community we live in, with an opportunity to get together and at the same time, support the efforts of Scouting. Above all, shared experiences are fun!
​
Pancake Breakfasts
All pancake breakfasts have been postponed due to Covid-19.
Please check back. Once socializing is safe again, we will post the dates.
Pancake breakfasts are held in St. Claires Hall at
St. Thomas Aquinas Church
13720 West Thomas Road, Avondale, Arizona 85392
PAST EVENTS
Corn Hole Tournament
troop64
2020-01-31T20:47:40+00:00
STA64 5K Fun Run
troop64
2020-01-31T20:33:51+00:00
Try to leave this world a little better than you found it, and when your turn comes to die, you can die happy in feeling that at any rate, you have not wasted your time but have done your best.
Robert Baden Powell
FUNDRAISING
How can you support STA64?
You can support STA64 by attending any of the events sponsored by STA64 or you can show your support by way of purchasing Camp Cards or popcorn.
Fundraising helps provide the needed resources for families, Scouts and Scouting Units by helping eliminate the financial barriers. Through the sale of popcorn and Camp Cards, Scouts learn self-reliance and personal responsibility.
As always, we thank you for your support. 
​
CAMP CARDS
The Camp Card fundraiser is designed to assist scouts in fundraising for their Scouting activities, while reducing out of pocket costs for their families. Each camp card contains deals and discounts from local businesses, which the scouts sell for $10.00. We will have four variants of the camp card with regional deals and offers included, providing benefits to serve your community! West-Phoenix Metro, East-Phoenix Metro, Mountain Communities, and Explorer Post cards are planned. Scouts will receive a 50% commission for each $10 camp card sold, an increase from 35% in years past. 
​
2020 Expected Camp Card Offers:
> Big 5 Sporting Goods – 20% off regular items & 10% off sale items (Snap-off tab)
> Dick's Sporting Goods – $10 off a purchase of $50 of more (Snap-off tab)
> Jake's Unlimited – Buy one buffet, get one free, up to 4 offers ($40) per visit
> Kettle Heroes Gourmet Popcorn – 25% off in store or online
> Del Taco – Buy one Bean & Cheese burrito, get one free
> New York Pizza Dept – $5 off of $20 or more on delivery, dine-in, or carry out
> Scout Shop – $5 off a purchase of $50 or more
> Sports Clips – Free MVP Upgrade (hair cut, massage shampoo, hot towel)
> K1 Speed Raceway – $5 off go kart racing
> Pangaea Land of the Dinosaurs – Buy one admission, get one free
> Waffle House – Buy one waffle, get one free
> Carl's Jr. – Buy one western bacon cheeseburger, get one free
> Sole Sports – $15 off a pair of running shoes
> Phoenix Suns – 25% off
> Jiffy Lube – $10 off on oil change
> Legoland – adult admission gets youth in free
> Sealife Aquarium – Adult admission gets youth in free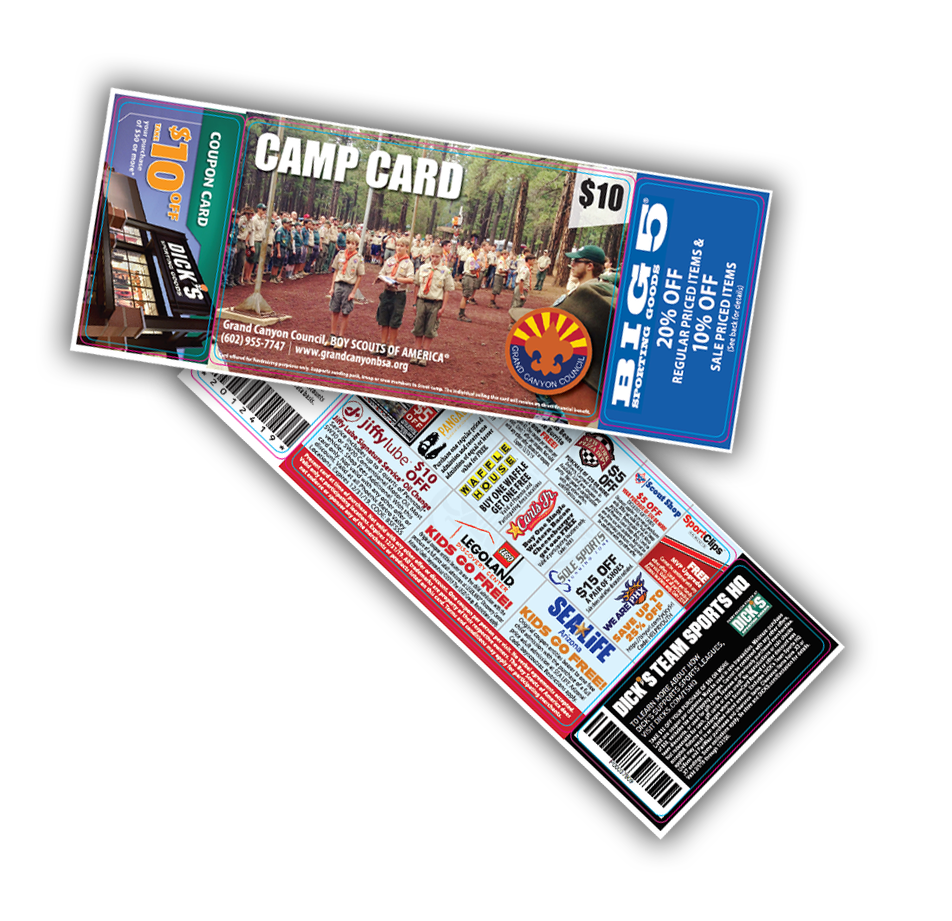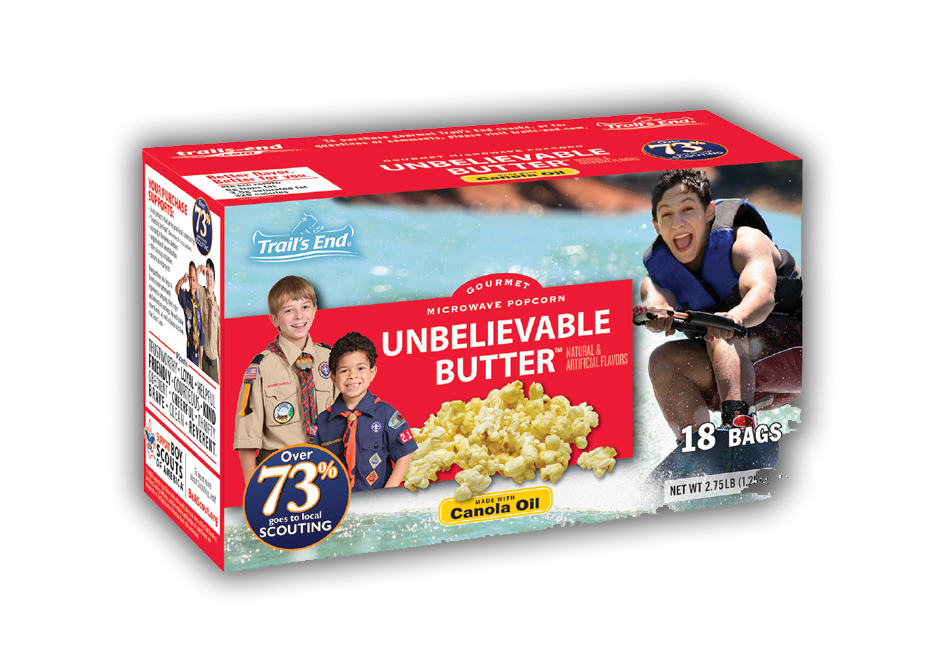 For more than 35 years, Trail's End has partnered with the Boy Scouts of America to help Scout Packs, Troops, and Councils raise the money they need to fund programs and activities throughout the year. Scouts can earn money for camp and activities throughout the year and they learn valuable skills like teamwork, goal setting, time management and salesmanship – just to name a few. 
For every item sold, a Scout earns 35% commission, while another 35% of the sales support Council programs to keep camp costs low, assist Scoutreach programs to help youth in need, and maintain our camp properties and programs.
​
We must change boys from a "What can I get" to a "What can I give" attitude.
Robert Baden Powell
SERVICE PROJECTS
Doing service projects together is one way the Cub Scouts and Boy Scouts keep their promise "to hep other people." STA64 participates in a variety of different ways to give back and help the community. Community service projects are as simple as picking up litter around the community or by a stream, or more project based, such as helping out an organization, city, or community. 
Here are a few ways STA Troop 64 helps the community.
​
Scouting for Food is an opportunity for Scouts throughout the Grand Canyon Council  fight hunger in our communities. Scouting for Food is the leading service program for Boy Scouts of America and is a part of the national BSA program – Good Turn for America.
 In partnership with local food banks, this council-wide service project begins in January as Scouts distribute door hangers in their neighborhoods to announce the upcoming food drive. Scouts will return on the first Saturday of February to collect donations and deliver them to their local food banks and pantries.​
Scouts in Arizona do their best to combat food insecurities by trying to collect 20 pounds of food, or approximately 23 cans of food, per scout. If the Scouts meet this goal each year, the Scouts will provide 250,000 pounds of food to those in need!
​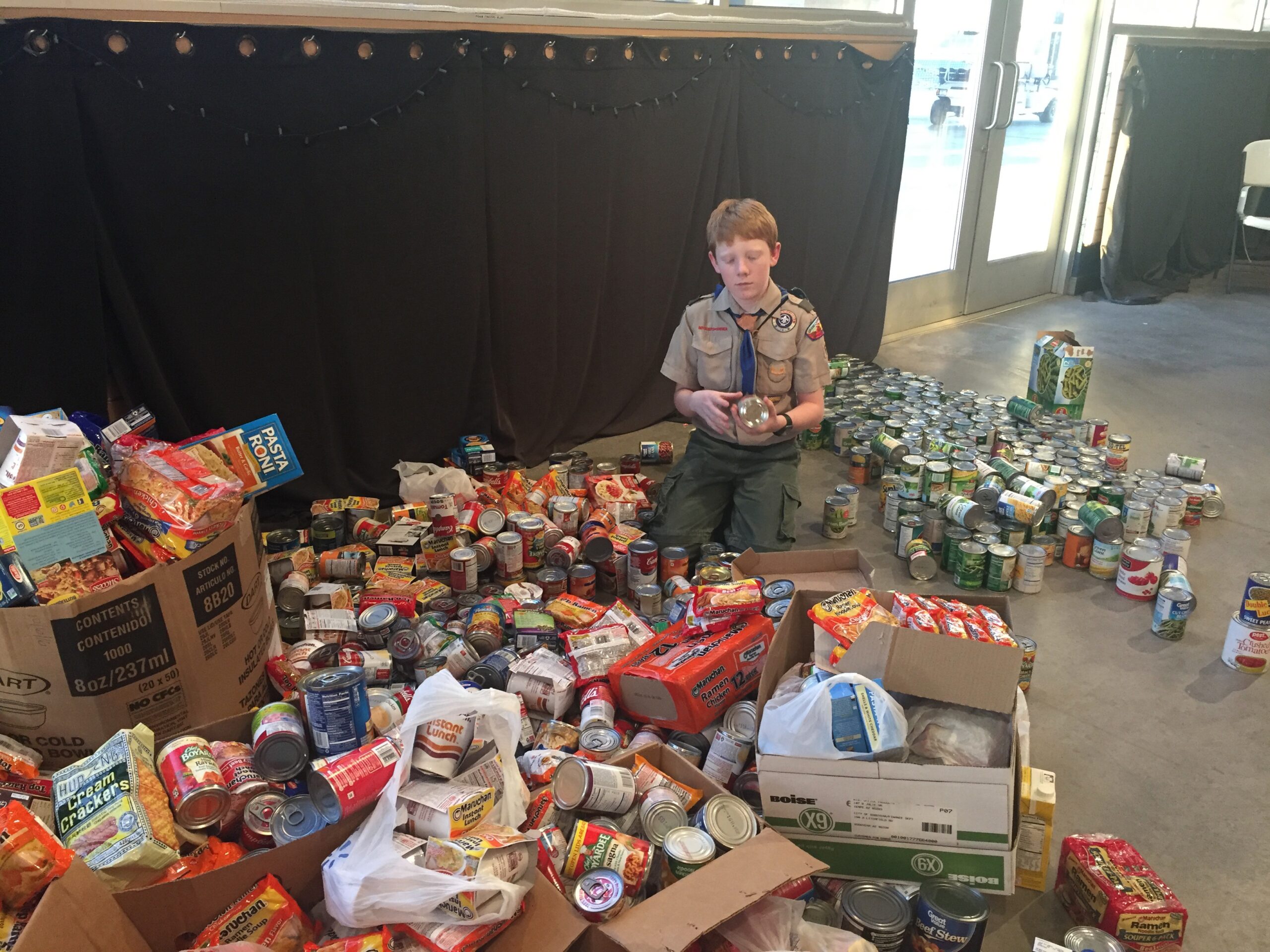 When called upon, both the Pack and the Troop have helped the city of Goodyear with their food drive as well, by sorting and preparing the food for distribution.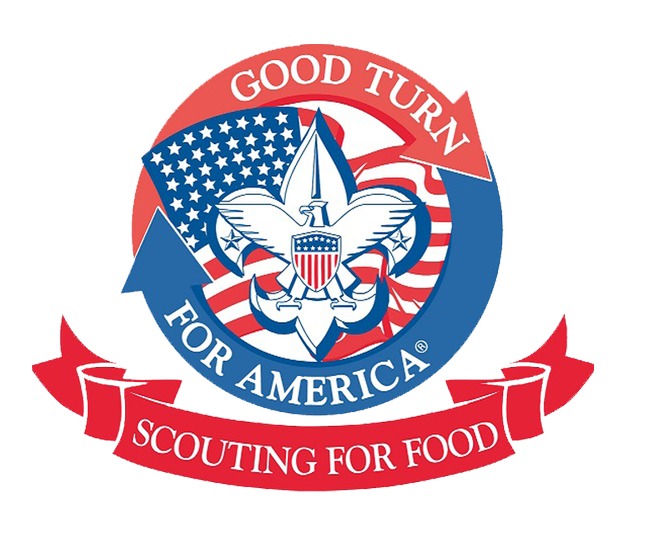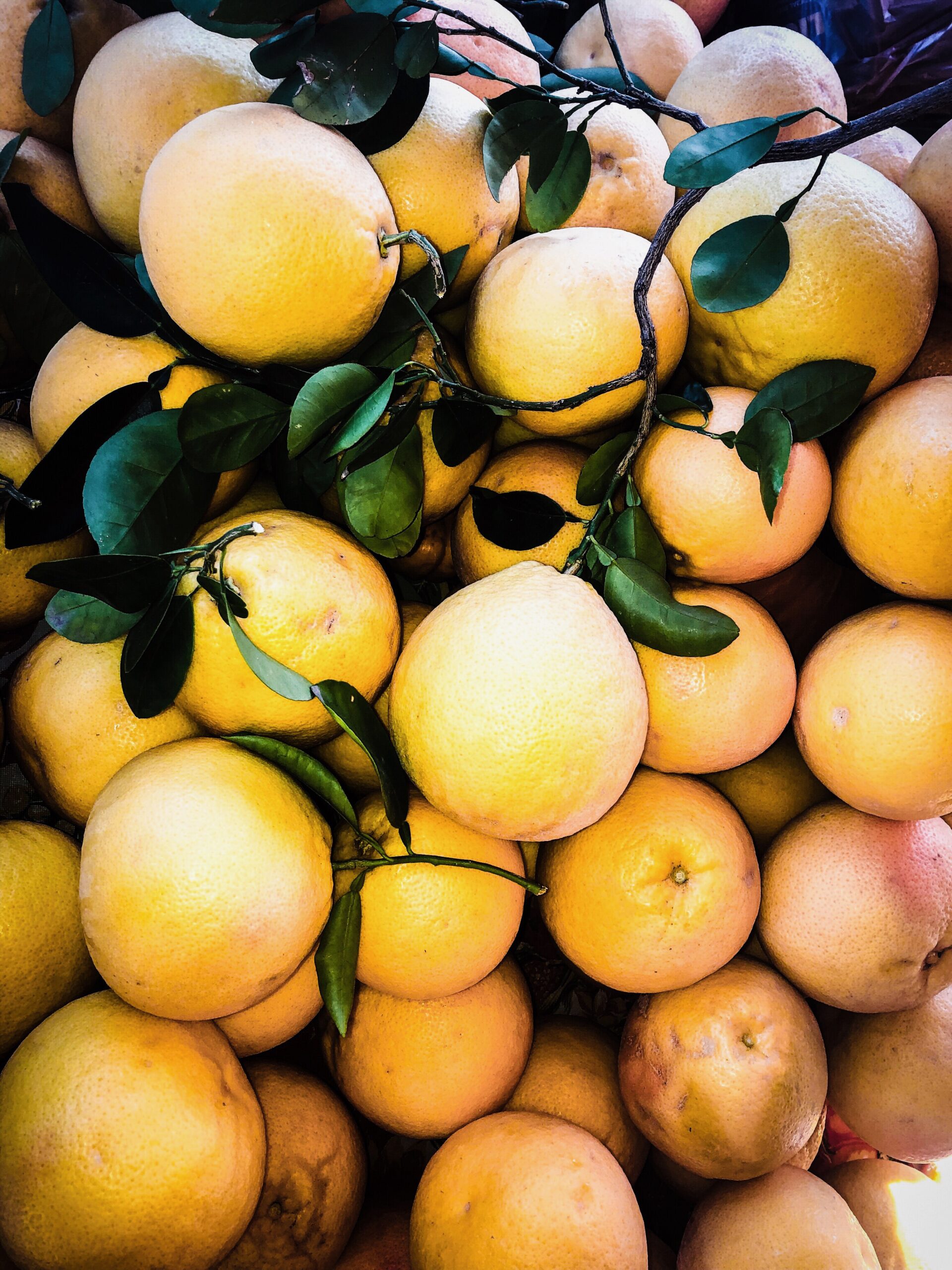 Residents in some elderly communities have a variety of citrus trees and difficulty picking all the fruit. Scouts picked the fruit then delivered it to a food bank.
The open-air is the real objective of Scouting and the key to its success.
Robert Baden Powell
HOMELESS YOUTH CONNECTION
The Homeless Youth Connection serves homeless youth ages 13-21 in the valley. Their mission is to eliminate barriers to graduation for homeless youth and to create lasting solutions for a successful future through community support and increased awareness. As part of Troop 64's community service, the Troop has worked various events and helped collect supply donations so the homeless youth have access to clothing, hygiene items, school supplies and food cards.
​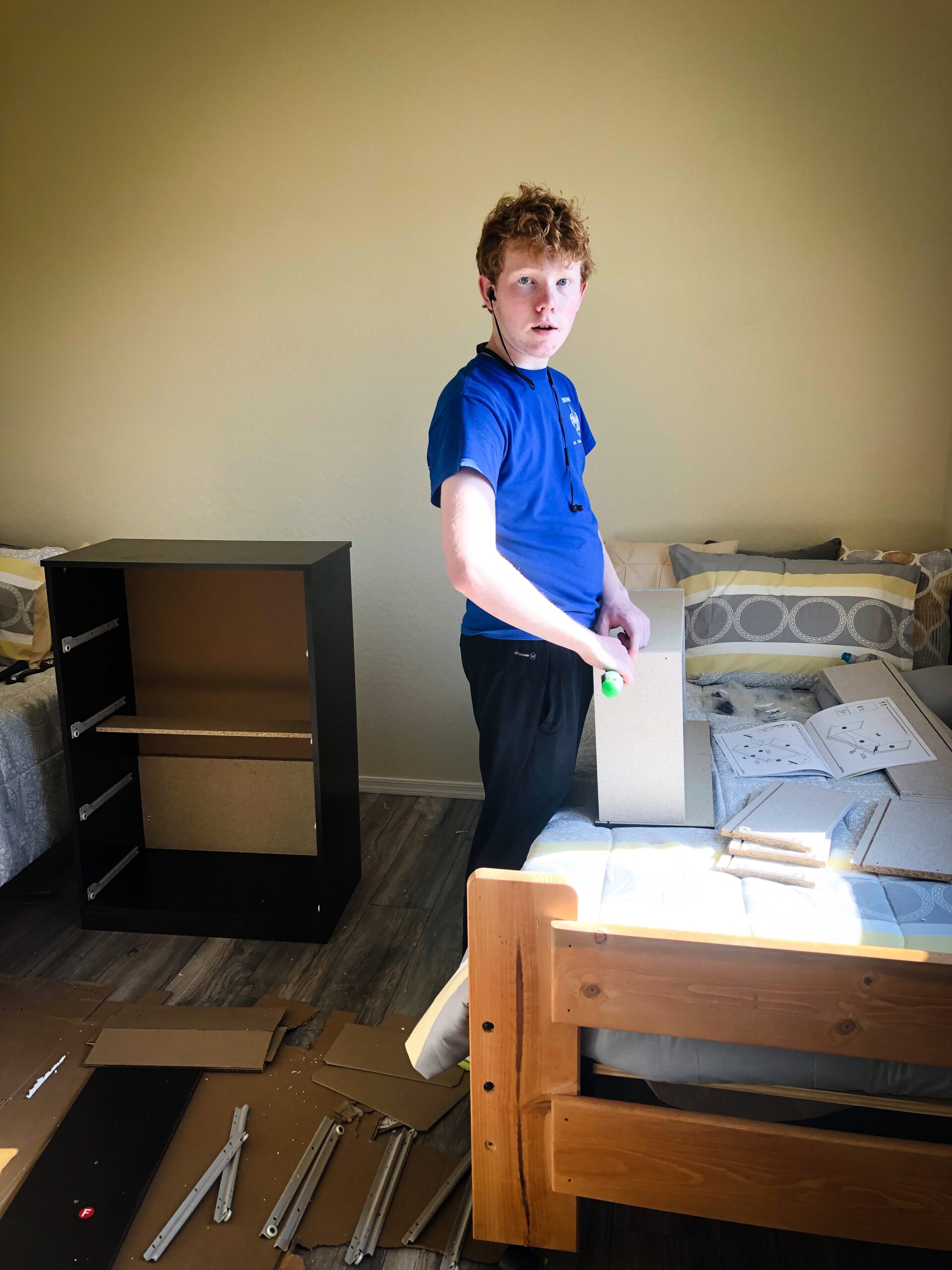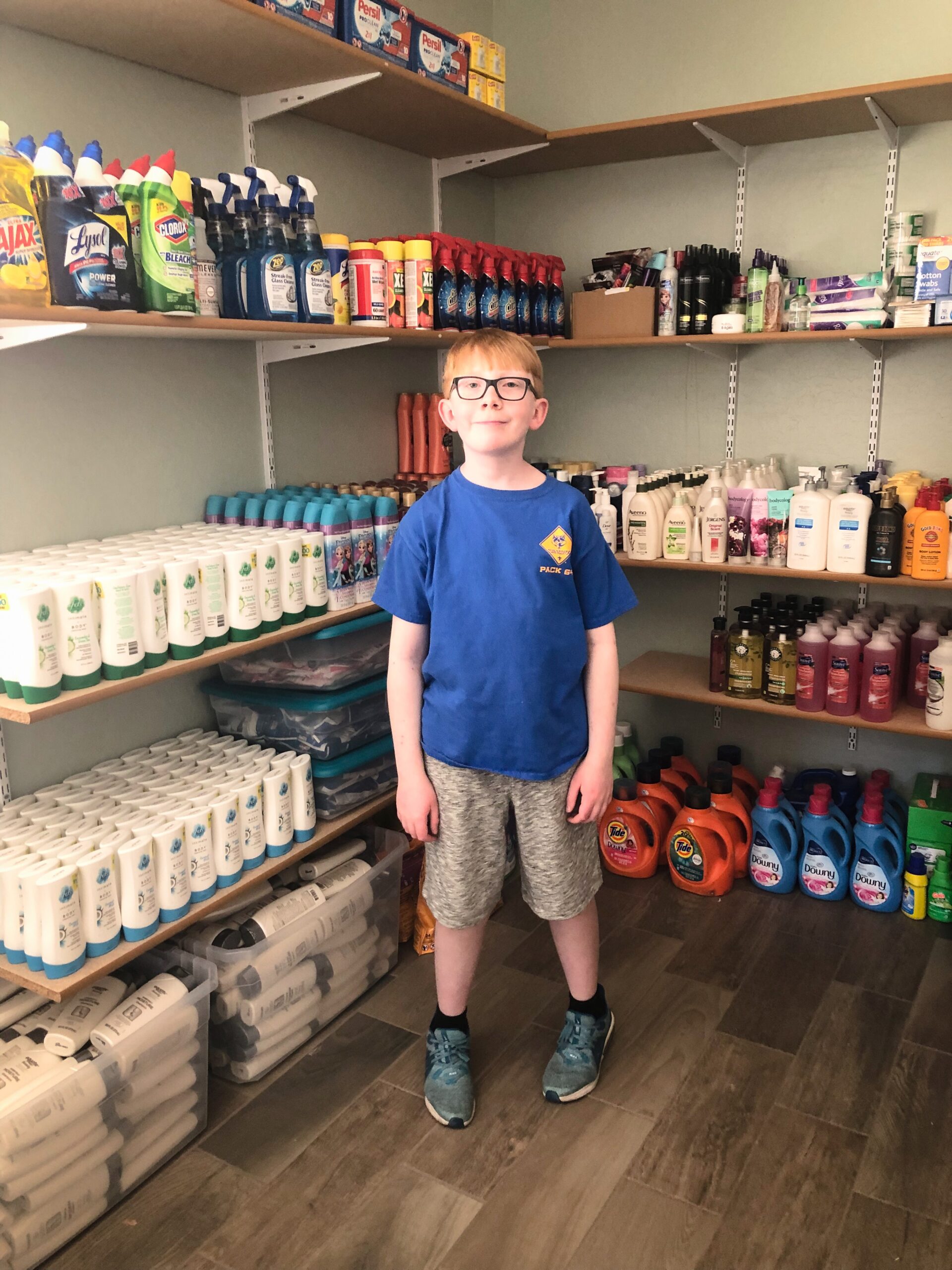 Troop 64 Scouts helped set up a new housing facility, building furniture, stocking shelves and moving in supplies.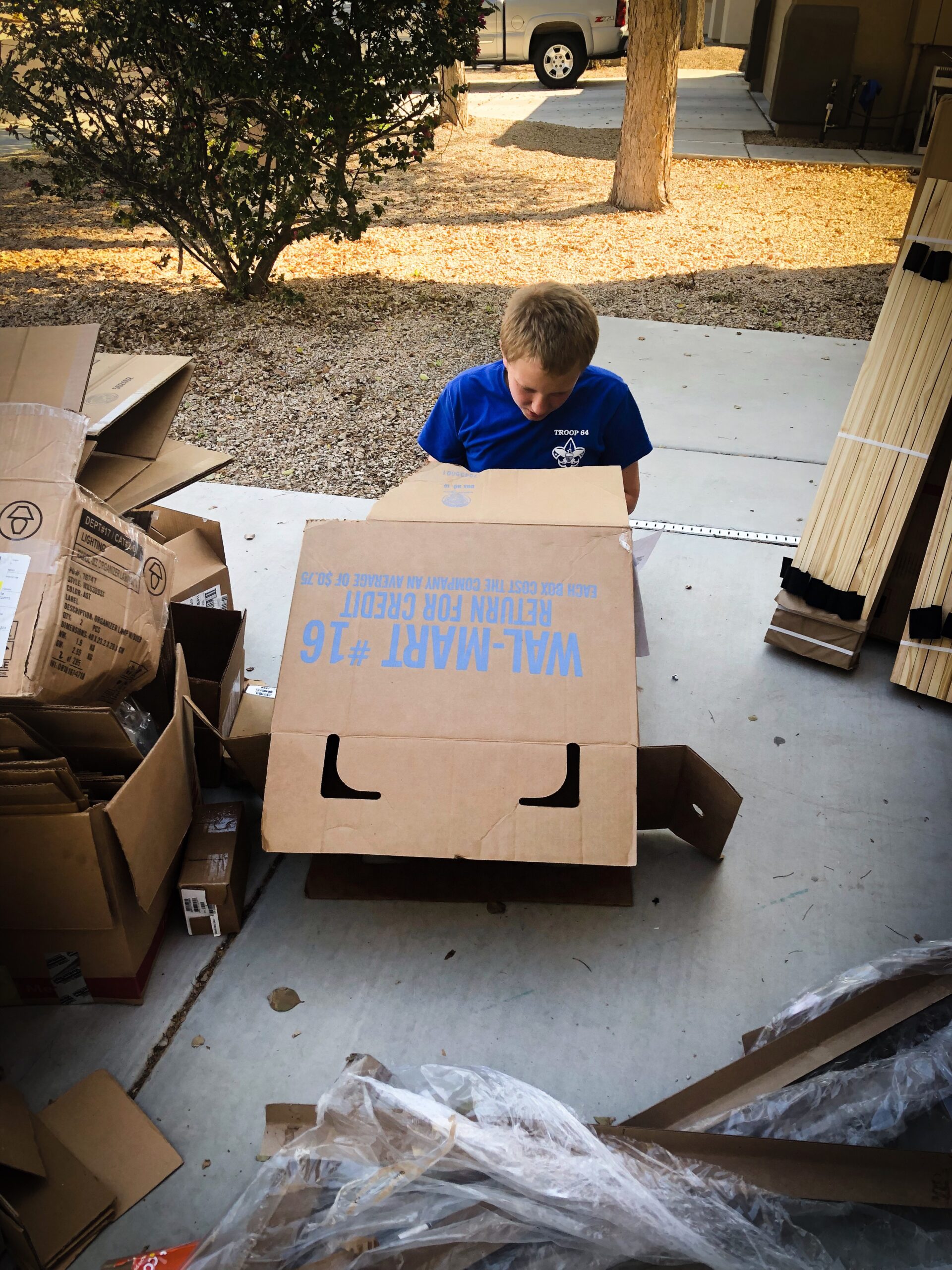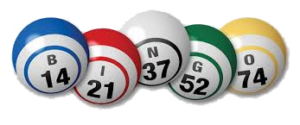 Oftentimes, as nursing home residents health declines, they lose the ability to communicate. Family members may have incredibly busy schedules and can't come to visit as often as they'd like. STA Troop 64 visits a nursing home to play games with the residents and let them reminisce about past life experiences and share humorous stories. Scouts read the community paper, do crafts and bingo with the residents, making our nursing home visits a successful and rewarding experience for everyone involved.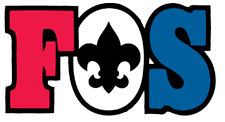 FRIENDS OF SCOUTING
FOS, or Friends of Scouting, is the council-level annual giving campaign. The Friends of Scouting Campaign is the Council's single largest source of funding, accounting for over 25% of our funding each year. The tax-deductible pledges help the volunteers' local council provide volunteer and staff training, insurance coverage, support staff, camps, equipment, recognitions for leaders, administrative needs, AV supplies, a council website, scholarships, and so much more.
Donating to the Friends of Scouting campaign ensure high-quality Scouting programs for every youth.
An investment in Friends of Scouting helps to fund:
> Local programs and activities throughout the Council territory
> Camp scholarships, uniforms and registration fees for youth who could otherwise not participate
> The Scout Service Center, which coordinates Scouting activities and provides customer service>
> Accident and liability insurance to protect youth and adult members
> Professional staff who counsel, guide and inspire volunteer leadership
> Camps and facilities for year-round camping and Cub Scout family outdoor events
> Opportunities to attend summer camp and high-adventure events
> Advancement programs that recognize Scouts meeting the learning and achievement goals they set
> Development and distribution literature and training materials
> Leadership training for youth who will become future community leaders